Congrats to Our Recent Winners:
Reese Giveaway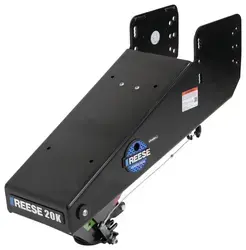 Reese 20k Air Ride Goose Box
Winner - Eric G
Curt Giveaway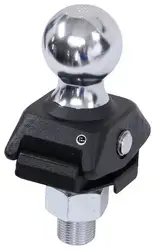 Curt RockerBall 2" Hitch Ball
Winner - Corey D
Curt Giveaway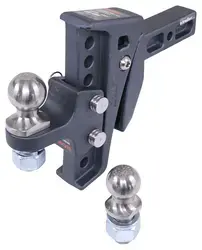 Curt Rebellion Ball Mount
Winner - Brian C & 2 Others
Furrion Giveaway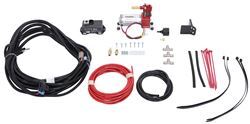 Air Command Compressor System
Winner - Jason & Michelle
We're celebrating 75 years of neighborly service, and YOU're getting the gifts!
Since 1946, our family business has strived to bring our customers expert service and the parts they need at a fair price. Because of customers like you, we continue to grow, finding innovative ways to provide the best service.
As we celebrate this milestone, we want to thank you, our neighbors. Over the next six months, we're partnering with 40-some top brands, to give away more than $180,000 worth of unique trips, top-selling products, etrailer shopping sprees, and more. Watch our Friday emails for each week's giveaway and how to enter. Not subscribed to our emails?
Sign up here.
We want to say 'Thank You!'
- To our loyal neighbors, near and far, who come to us to help solve your trailer, towing, RV, outdoor, and vehicle accessory needs, thank you!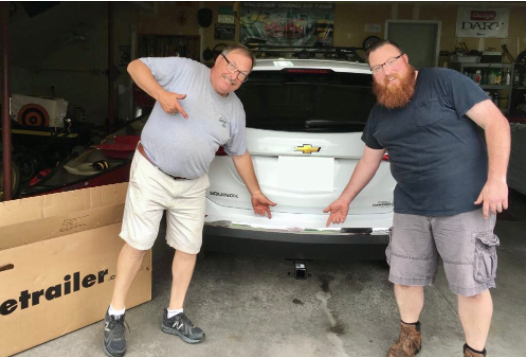 - To our team members who go above and beyond every day to provide our neighbors with the answers and products they need, thank you!
- To our dealers who trust that we'll bring you and your customers quality products quickly and at a great price, thank you!
- To our vendors who allow us to share your amazing products with our ever-growing community, thank you!
Our History
Our company dates back to 1946 when we were founded by Henry Bross as a small family business. First an R.V. park and then a service station with the intention of serving the local neighborhood, a need for quality parts and accessories at an affordable price quickly became apparent. The company began growing to serve an ever-larger market, and in 1976 we constructed a massive new showroom, warehouse, and installation facility that quickly became a regional destination. Customers began traveling from all of the surrounding states to get the supplies they needed and were unable to find locally, or for a fair price.
We have always maintained installation facilities staffed with experts, to make sure that the parts we are selling are of high quality and work the way they are supposed to. With the advent of the internet, our company made the natural progression to use our extensive facilities, experience, and expertise to begin serving a nationwide customer base. In recent years, we have added to our shipping, warehouse, and installation facilities to make sure that we are always able to serve our customer's needs. Now in its third generation, etrailer.com has kept the dedication to quality and service you expect, while growing to be the leading retailer of custom-fit towing parts and vehicle accessories.
Our History
This promotion is managed by etrailer. Participation in this promotion is subject to the
official rules.