What is Most Hidden Trailer Hitch that Fits 2020 Toyota RAV4
What is the most hidden hitch that fits my 2020 Toyota RAV4? I need to install a hitch but I don't want something that is super ugly and hangs down.
asked by: Hank
The most hidden trailer hitch we offer for your 2020 Toyota RAV4 is the Draw Tite part # 36675 which only has the hitch opening that hangs below the rear bumper and since it's the smaller size of 1-1/4 inch it's the least visible option.

Now if you need higher weight capacities from a 2 inch hitch you'd want the part # DT82QR which is also mostly hidden but since its the larger hitch size it's slightly more more visible.

I attached pictures of both hitches installed as well as install videos.
expert reply by:
Jameson C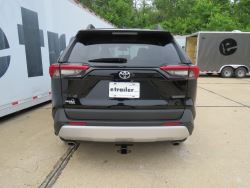 click to enlarge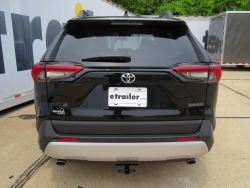 click to enlarge
Ask The Experts a Question >>