How to Trim Fascia on 2019 Honda CR-V to Install etrailer Hitch 398848
I ordered your etrailer hitch e98848. It says fascia trimming required for installation. Can you provide more info on how I will need to do this?
asked by: David K
To install the etrailer.com Trailer Hitch Receiver # e98848, you will need to trim a 3 inch square portion off the lower rear fascia, to allow the hitch receiver to come through. You'll want to mark your lines first and use a rotary tool to get the best results.

Right around the 4:00 mark on the linked installation video, you can see follow our installer Rob through this process.

If your 2019 Honda CR-V is equipped with the Hands Free Lift Gate feature, a 3 inch square portion off the sensor bracket will also need to be trimmed. Follow the directions outlined in the attached installation instructions to remove the sensor bracket and antenna (if present) before trimming.

I recommend using a trim removal tool # ALL648544 to save time and avoid breaking off any of the factory clips that hold the fascia on your CR-V.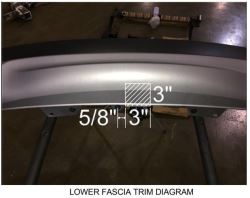 click to enlarge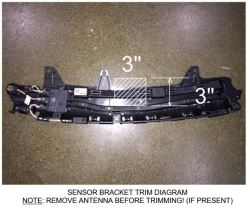 click to enlarge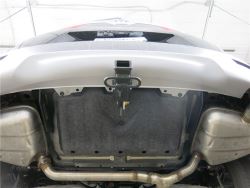 click to enlarge
Ask The Experts a Question >>